CicLAvia 2013
CicLAvia 2013 an outdoor even that's held in LA 3 times a year.  The event encourages people to do outdoor activities like biking, walking, running, skating, roller blading. and etc. During the event street are closed for cars so everyone can be safe. its a really fun experience riding your bike through the city on the road where its manly traffic. Here are some photos,      attached...
6 tags
Heyyyy!!
Hey guys, i haven't posted anything on Tumblr for a long time. I mean i would reblog stuff but i haven't been posting my photos i would take with my camera. Well the first reason is cause i kinda lost interest in using my camera and my laptop also died on me. So i didn't have a computer for a while. i really couldn't just buy a new one, at the time i was tight on money. My...
askprincessmolestia: memj0123: "<3 <3...
6 tags
My thoughts on the Series Say I Love You.
When I first saw the series came out, i was very hesitant to watch it and when I read the description for the series, the first thought that came in my mind is that this is a love dovey chick flick series. So i never watched it when came out on that season. But of course i wouldn't be typing up my thoughts if i never watched it. So last night I was pretty bored and so i thought that i...
4 tags
5 tags
Anime to watch?
I been looking for anime to watch ever since I finished Kokoro Connect and I can upon this series called Say I Love and I've seen lots of imagines on Tumblr and I'm debating whether to watch it or not.
5 tags
EPRBOE Twilight Vs Trixie →
Today I was listening to EPRBOE this is my twilight second verse I'm the song is my favorite part. Dear Princess Celestia I learned this today: Some mares like Trixie talk shit What else can I say? To make it worse They're cocky, always leaving you sweatin' But when they're talking like a bitch Then go and teach them a lesson! You say your spells are great and...
5 tags
"How come some girls don't like Harem animes?"
4 tags
6 tags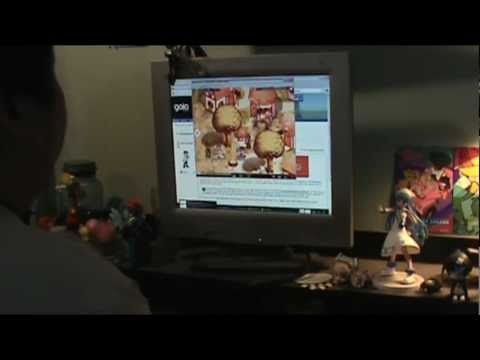 11 tags
Top 20 Anime Girl With The Most Despreate Fans
1. Homura (Puella Magi Madoka Magica) 2. Misaka Mikoto (A Certain Magical Index) 3. Ririchiyo Shirakiin (Inu x Boku SS) 4. Charlotte Dunois (Infinite Stratos) 5. Tenshi (Angel Beats!) 6. Mami (Puella Magi Madoka Magica) 7. Akiyama Mio (K-ON!) 8. Azunyan (K-ON!) 9. Ranka Lee (Macross Frontier) 10. Sena Kashiwazaki (Tomodachi ga Sukunai) 11. Hirasawa Yui (K-ON!) 12. Sengoku Nadeko...
It's funny how I just realize that my birthday is in 2 days, but for some reason I don't seem to be very excited. I remember in the last 15 years I could wait for my birthday to come up. Maybe I'm just growing up as they say.
Of course once again I lost the spirit of Tumblr, but it came back once again. I really don't want say that I'm going to promise myself that I'm alway gonna have tumblr.
4 tags
3 tags
5 tags
5 tags
5 tags
3 tags
4 tags
"Friendship may be hard at times, Buts its worth Fighting for."
– Twilight Sparkle.